Saimaa Wool
The northern roar is the finest of all. Through times it has shaped us. Made our trees strong and our forests rich in berry. Made our people courageous and daring. And our sheep like no other.
From there, by the shores of Saimaa, comes something special, something authentic. Superior wool, unique by nature. Made by the northern roar. The finest of all.
Material
Unique by nature
Introducing Scandinavian tweed by Saimaa Wool. Premium tweed with wool from the Nordic sheep; breeds that have been refined over centuries in harsh conditions, making their wool durable and soft.
Scandinavian tweed is a high-end material perfect for clothing purposes. Each ball of yarn is unique, giving the fabric an intriguing look. For designers it means a possibility to create truly exceptional garments. Contact us to hear more about the possibilities of Scandinavian tweed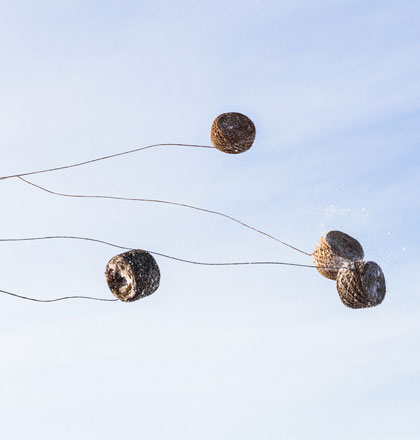 About
For authenticity
Our mission is to fight against disposable culture and to lead everyone seeking authenticity to sustainable wool, refined by northern nature. All our wool is fully traceable: we buy it straight from farms familiar to us.
We believe good things are made to last through time. That's why we want to make something you don't throw out after wearing it once or twice. Firstly, because you don't have to and secondly because you never want to.
Come collaborate with us
We are now looking for fashion designers and industry experts to introduce Scandinavian tweed to catwalks with. Leave your contact information below and tell us more about your business, and we'll get in touch.